Let Us Engineer Your Child's Party!
The best birthday parties are some of the most memorable and fun experiences kids have together. At a Play-Well party, you provide the kids and we bring over 20,000 pieces of LEGO and awesome project ideas!
Whether at our Marin Activity Center, your home, or another location of your choosing, we cannot wait to celebrate with you! For more information, including pricing and party availability, please submit this Party Information Request Form, and your local Play-Well manager will be in touch soon with more information.
What Kinds of Projects do we Offer?
Vehicles
(Ages 5+)
Race Car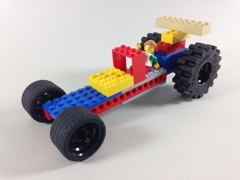 Competitive Racing
Off Roader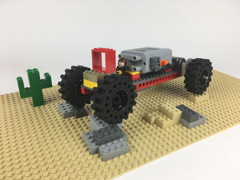 Traverse Obstacle Course
Parade Float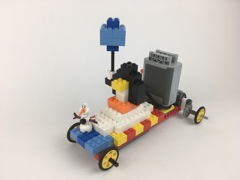 Creative Build and Play
Rides
(Ages 5+)
Merry Go Round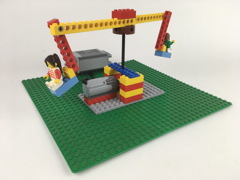 Creative Build and Play
Jousting
(Ages 7+)
Battletrack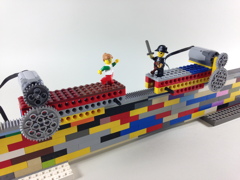 Competitive Jousting
FAQs
What happens at a Play-Well Party?
| | |
| --- | --- |
| 15 minutes before party | A Play-Well instructor will arrive before the party is scheduled to start to set up. |
| 1 hour and 15 minutes | The real fun begins! Guests build an engaging project, guided by the instructor. |
| 15 minutes before end | Everyone helps take apart the projects and cleanup together. |
| 15 minutes | It may take us 15 minutes to remove our materials. This is a great time to transition your guests to food or another activity. |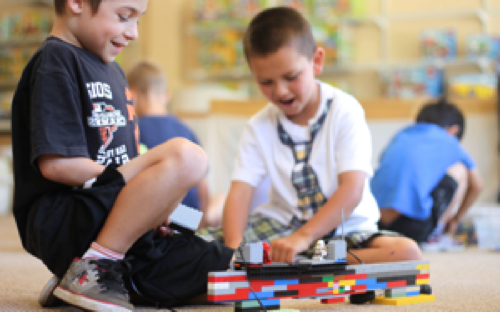 What is the process for booking a party?

Once you submit a request for more information, we will contact you to book your party. Prior to the party, you will receive an invoice in your email that you can pay by credit card and will include a free digital invitation that you can use to invite guests and collect RSVPs. Prior to the party, your instructor will reach out to confirm your party and run over a few details of your child's special day.

Where are the parties held?

We offer parties at your home or other indoor site of your choice as well as our San Anselmo Center.

Are there themed projects?

We also offer Star Wars, Ninjago, Minecraft, and Batman versions of these projects.

Do all birthday projects use electric motors?

We usually use electric motors in our projects, but for younger children we may recommend a pull-back motor option.

How old do the participants need to be?

Participants need to be at least 5 years old.

Does the party work well with boys and girls?

Yes! We offer a wide variety of projects and can have multiple options available. All kids have a great time!

Is there an ideal size for the party?

Most parties typically have at least ten participants, although we have found that parties of at least six participants generate enough excitement and energy.

Do the participants get to keep any LEGO® materials?

Kids do not get to keep any of the LEGO material since we reuse them throughout the year for our classes, camps, and other activities. We encourage parents to take pictures of the participants' creations!