Makutu's Island and Play-Well Winter Break Camps
STEM + Minecraft, Prepare for a full-day of a combination LEGO® camp packed with hands-on and minds-on STEM fun and fun play time at Makutu's Island! For the Lego portion, the kids will build projects inspired by cool machines close to home, such as Trains, Helicopters, Treehouses, and Beam Bridges. Then build a Portal to the Nether, Creepers, and Minecarts from the Minecraft universe! Engineer and Craft innovative solutions in this new full-day themed engineering camp for LEGO® fanatics! In addition, at Makutu's Island, our campers will have full access to the play area which is a lush, exciting indoor "island" with towering trees, climbs, mysterious caves, crawl tubes, and zip tracker.  The tree is filled with tunnels, tubes, mole-holes, and slides. A "bungee jump" and arcade games are extra and can be purchased separately.  Campers need to wear socks daily as they are required for play. They are also available for purchase from Makutu's Island.
Camp Schedule:

8:00am-8:30am - Drop-off
8:30am-11:30am - Morning Session (AM half-day option)
11:30am-12:30pm - Lunch with Break
12:30pm-3:30pm - Afternoon Session (PM half-day option)
3:30pm - Pick-up
3:30pm - 6pm optional extended care 

Pick-up is promptly at 3:30pm.  Please note that you may be charged the daily Extended Care rate ($20) for excessively late pickup. Campers will have at least one break per session and a larger break after eating lunch.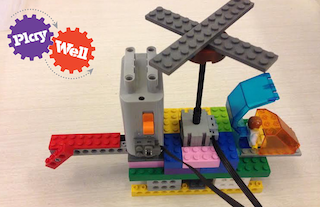 December 26, 27 and 28, 8:30am-3:30pm, full or half day available, as well as after care Ages 5-12, $180 for full day/$90 for half day December 31, January 2, 3 and 4, 8:30am-3:30pm, full or half day available, as well as after care Ages 5-12, $240 for full day/$120 for half day
At Makutu's Island, campers will be able to participate in the activities of their choice.  Certain premium activities are available from Makutu's Island as an upgrade (bungee and arcade) Lunch: Campers  may pack a daily lunch. Makutu's Island will also be offering a full lunch for our campers at a discounted price through their cafe which can be purchased at drop-off.  Snacks can be packed and brought to camp for consumption during breaks. Please let us know through the child information form you complete during registration if there are any allergies we should be aware of and this information will be passed along to the instructors.  Extended Care 3:30pm up to 6:00pm at $25 daily or $75 for the week. Weekly care can be added online at through the Makutu's Island store (https://makutusisland.a.pcsparty.com/store/) . In the order notes, you can add purchased extended care days with specific dates / times.   You can also email to alter any dates to  
fun@makutusisland.com
Questions? Contact Jennifer at
jennifer@play-well.org
or 602-317-7448